September 15, 2011
Our guest, Alexandre Birguer, was lucky to be in the right place at the right time for this rare, close-range sighting of Tanzania's most elusive cat – the leopard – with its kill.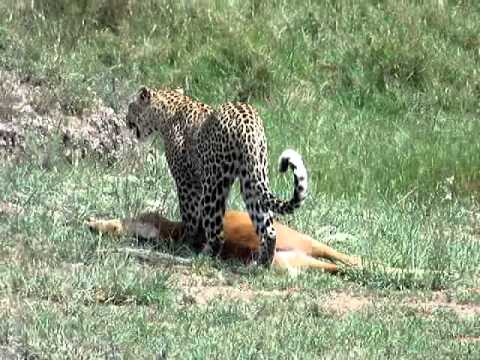 As you can see, once a leopard has made a successful kill, they must act quickly to protect it from thieving predators. The scent of this impala has likely already caught the attention of nearby predators such as lions, which are significantly larger than leopards, or a clan of hyenas, which would outnumber and overtake this solitary cat. In order to protect their meal, leopards will drag their kill high into tree branches – an amazing feat of strength and coordination when you consider a full grown impala can weigh over 150 lbs.
---
September 14, 2011
Our new catalog for the 2012-2013 season is hot off the presses!
Call us for your copy today!
---