April 25, 2012
Fans of The Martha Stewart Show caught a glimpse of iconic Tanzanian imagery courtesy of Thomson Safaris guest, Lisa Wagner, during an on-air segment earlier this month.
Lisa, who is the Senior Supervising Producer of The Martha Stewart Show, appeared alongside Martha Stewart in a "how-to" segment where they created a collage of Lisa's safari photographs. The segment (below) shows viewers a creative way to get their vacation images off their cameras' memory cards and on display in their homes.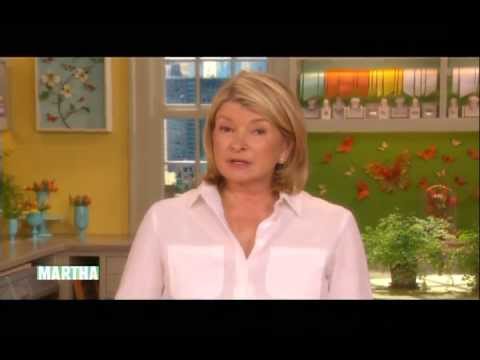 Clip provided courtesy of The Martha Stewart Show
Lisa traveled with her entire family – all 3 generations – on a private safari with us over the December holidays. She and her family spent over two weeks visiting must-see locations like the Ngorongoro Crater and Serengeti National Park. "It was my parents' idea…and it was the best trip I've ever taken," said Lisa.
Like many of our safari guests, Lisa had a big job of editing and sorting through over a thousand photographs when she returned home from Tanzania. She selected several of her favorites for The Martha Stewart Show segment including the picturesque Tanzanian sunset, lions lounging on a kopje, and members of a Maasai tribe they visited – which she says, was a highlight of their trip – as well as a snapshot of herself with her sons by their Nyumba at the Thomson camps.
For more instructions and tips, visit Martha Stewart's site.
---
April 11, 2012
This season has seen a few improvements on Kilimanjaro. In addition to the new, sturdy sign at the summit, we became the first—and only company—on the mountain to outfit our porters with professional all-weather uniforms.
We tested quite a few prototype fabrics and uniforms until we finally found the right all-weather blend to provide protection from rain, wind and cold, while still maintaining comfort. Plus, you can't miss the bright orange color! Our porters are excited about the new gear and often comment that this great improvement has made severe weather conditions much more tolerable.
If you've trekked before you know that porters are a hard-working lot. Our guests are always astounded as porters pass them on the trail at a rapid clip with 20-30 pounds of supplies, food and gear on their backs or atop their heads. Neither weather nor fatigue seems to slow them down!
Our Kilimanjaro guests return home with a great amount of respect and gratitude for porters, as displayed above. Read more comments from Thomson guests about our porters.
Outfitting our porters with uniforms is just one example of the many innovations and policies Thomson employs to take great care of its hard working guides and porters. Read more about our porter ethics and how you can help support Kilimanjaro porters.
---