July 26, 2012
I went for a training hike on the Frankenstein Cliff/Arethusa Falls loop trail in the White Mountains near Crawford Notch last weekend. I really love getting away to the Whites; the terrain challenges my legs for a great workout, and getting out of the city gives me the opportunity to visualize and mentally prepare myself for Kilimanjaro!
Since I'm a naturally competitive person, I have to constantly remind myself to slow down; when I finally do, I am able to enjoy the hike, or workout, so much more. Slowing down also allows me to focus on proper technique and efficiency… something that will have a big payout when I'm closing in on Kilimanjaro's summit!
During my hike last weekend, I practiced the rest step, a technique hikers use to conserve energy. Watch the video below to learn how this technique is especially effective on long hikes requiring muscle endurance, such as my upcoming 9-day Western Approach Route trek.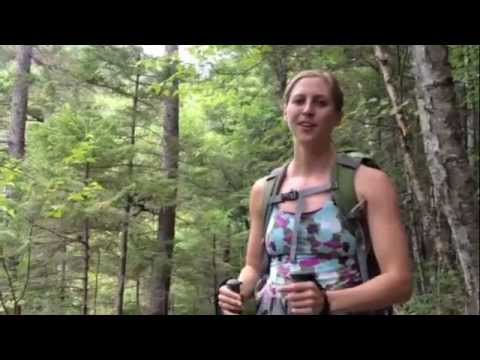 This week I'm back in the gym and increasing the intensity of my workouts in anticipation of tapering, or resting, for the week leading up to my departure…it's approaching quickly! In other preparation news, my boots are almost completely broken in, though I've noticed a few chafed spots on my feet, so I tried Moleskin on these areas and it worked great during last weekend's hike! I plan using Moleskin throughout my trek to proactively prevent the formation of blisters.
Less than 20 days until I leave and I'm slowly starting to pack my duffle; more on that in my next post…
-
-
---
July 20, 2012
There's no denying it – a Tanzanian safari is a trip of a lifetime.
Our guests tell us Tanzania is like no other place they've visited, and we couldn't agree more! Here in the Boston office, we consider ourselves very lucky to be able to go to Tanzania from time to time…and, no – it never gets old. In fact, we find ourselves longing to return between visits.
"I miss the sweet Jambo, Jambo in the morning. I miss the soups made by scratch by our amazing camp chefs! I miss the quiet moments in the Land Rovers listening and watching as hundreds of elephants pass by just yards away," shared Thomson Staffer, Evan.
We fell in love with the following video, which captures a little bit of the magic of waking up in the Tanzanian wilderness. Listen carefully as the bird calls increase, and let yourself imagine the other natural wonders that are in store! It was filmed in the Serengeti at dawn by our friend and seventeen-time past guest, Michael Ellis.  Of course nothing compares with being there, but we thought you might enjoy it!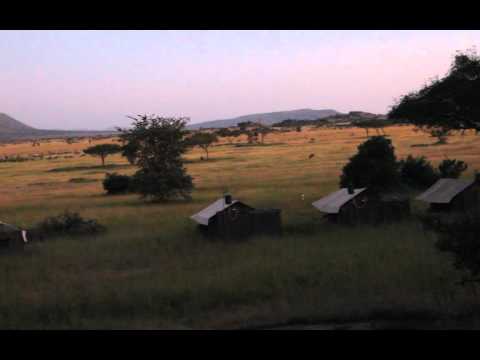 Sometimes it's these quiet moments that stay with you for a lifetime.
---