April 14, 2011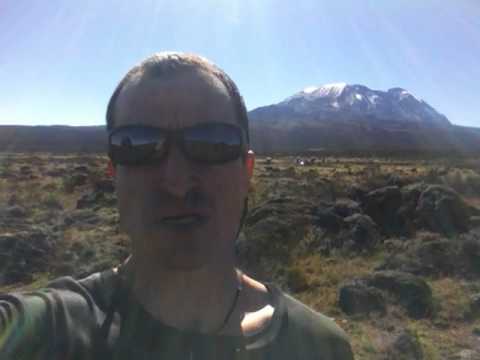 My Kilimanjaro experience was superb and I know that much of the reason for this experience being so wonderful was because of the decision I made to go with Thomson Safaris.  I researched other companies for my Kilimanjaro trip but I would always return to Thomson because of its reputation.  I obviously made the right decision and would confidently recommend Thomson to anyone else.
Dan H.
Kilimanjaro Western Approach Route, March 2011
-

Dan blogged all the way up to Kilimanjaro's summit last month!
Watch more of Dan's video dispatches and read his daily Kili trekking journal here.
---
January 27, 2011
We all agreed that we paid for first-class service and we received first-class service.  I would go with Thomson Safaris again to anywhere.  Your crew did an outstanding job. We could just marvel how they managed to keep up their happy spirits despite the heavy work.  Also the food and service was amazing under such harsh conditions.
It was reassuring to see that safety was always at the forefront.  Also Thomson's concern about the welfare of the porters made a big difference in choosing this company.
Our tents, camp, food and staff appeared to be far superior to the other mountain trekkers' which we encountered on the way.  Our guides were the best.  We always felt well-informed about the upcoming day and when needed they were willing to give up their own comfort just to make sure we are all well taken care of.  This is beyond the call of duty.
Helga A.
Western Approach Route, February 2010
Read more about Helga's record-setting trek on our blog
Find out why Helga set her sights on conquering Mount Kilimanjaro and details about the trek in her article, Kilimanjaro Adventure – Why Climb the Mountain?
---